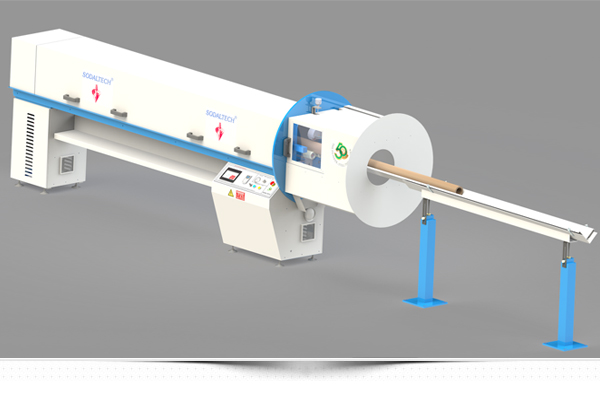 Automatic Core Cutter SARC Series
  Salient Features
Our Automatic Core Cutter is used to re-cut jumbo length cores into smaller size cores.
This machine is very ideal for users of paper cores like Paper Mills, Newsprint mills, BOPP Film manufacturers, converters etc. who can reduce their inventory and hassles of buying cores in different lengths from core manufacturers. They can stock jumbo length cores and cut into required lengths suiting their production plans using this core cutter.
This machine is fitted with suitable safety devices for operator's protection. The core cutter is simple to operate and maintain.
Output : Up to 6 cuts per minute depending upon the sizes and widths (or) approx. 6000 jumbo cores / day
Minimum inner diameter : 50 mm
Maximum inner diameter : 150 mm
Minimum length of cut : 50 mm
Maximum length of cut : 3000 mm
Maximum wall thickness : 16 mm