Paper Cones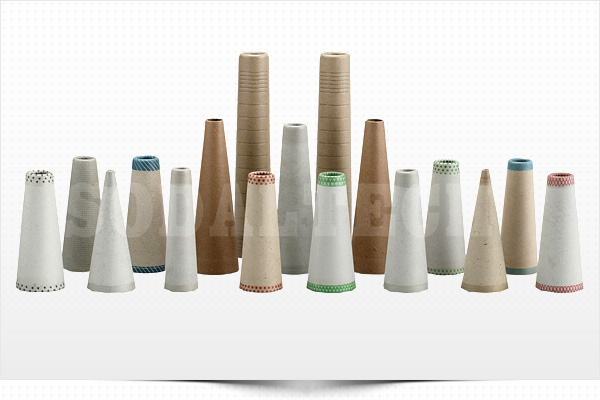 Depending upon the application, the specification of the cone varies. The popular sizes in the present Textile Industries are 9 Deg 15′, 5 Deg 57′, 4 Deg 20′, 3 Deg 30′, etc..
In all yarn winding application, tension at the traverse extremes pulls yarn towards the cone centre. So we have to provide suitable surface finish to the cones like Embossing, Velvet Finishing, etc.
Paper Tubes and Cores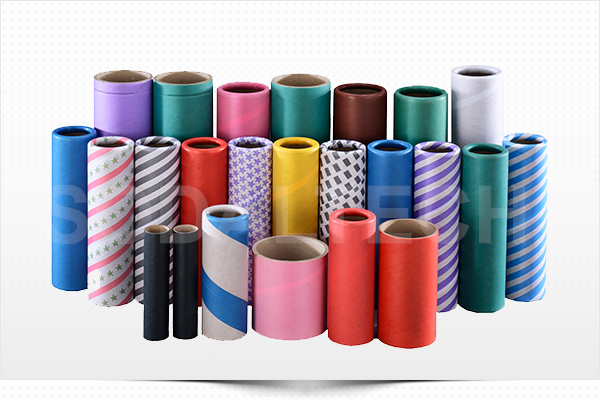 Industry Applications
Paper Cores for winding fax rolls, telex rolls, toilet tissue paper,newsprint, kraft paper etc.
Packaging Cores to wind BOPP tapes, polyester films, metalized foil etc.
Textile Yarn carrier for POY winding, DTY winding, open-end spinning, fabric and jute winding, non-woven fabrics, carpet yarn winding.
Others – Thermo-couple tubes, electronic cores, civil construction cores, storage tubes, pyrotechnic cores and mailing tubes.
Composite Cans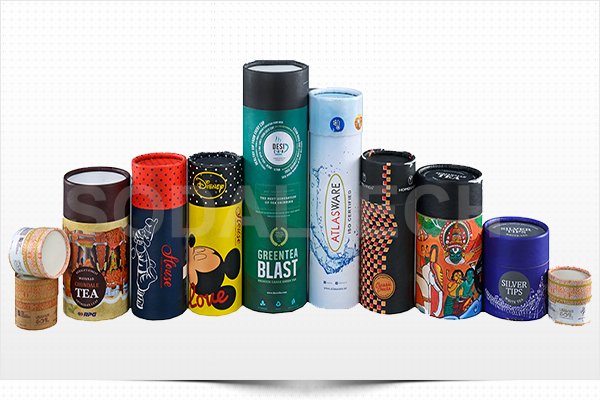 Composite Containers are designed to suit the individual requirements of end users with distinct unique graphic designs and the most attractive sales appeal for shelf/retailing, special protection to the contents, convenient handling with suitable handles.
For brand enhancement and visual impact at the point of purchase, composite containers offer an eye-catching, cost-effective and environmentally acceptable way to display, package and protect product.
Edge Protectors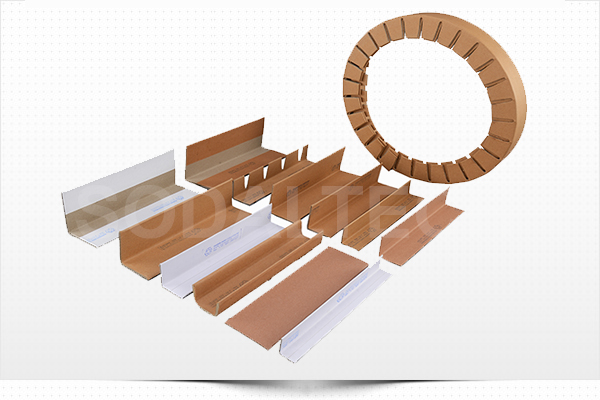 Edge Protectors made of kraft board layers are used for product protection, warehousing and transit needs. Paper edgeboards to protect sides of products shipped in pallets. Wrap-around edge protectors are ideal for protection of edges of circular goods like paper rolls, aluminium foil etc.
Conical Bolt Boxes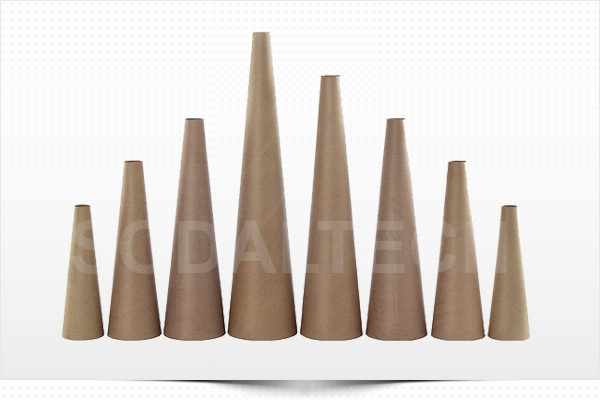 We are the manufacturers of Paper Conical Bolt Boxes (Construction cones) in waxed & unwaxed surface. We can Supply you in various sizes especially in the following dimensions.
Different sizes available:
70 x 25 x 229 mm lg
92 x 29 x 305 mm lg
108 x 30 x 380 mm lg
108 x 30 x 457 mm lg
119 x 30 x 534 mm lg
133 x 30 x 610 mm lg
165 x 30 x 762 mm lg
Applications :
A Conical Waxed Card Board tube is used for Positioning (Holding down) bolts.
Special Features :
Conical Bolt Box are Cheaper than Plastic Cones & Environment Friendly.
A waxed Card Board Cone can be cut away when no longer required..