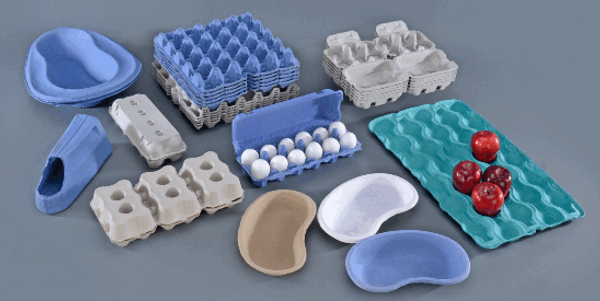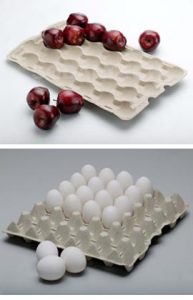 Pulp Packaging From Waste Paper
As biodegradable materials are fast replacing other alternatives in packaging, the SODALTECH PAPER PULP MOULDING PLANT offers immense scope for profit with an astonishing range of pulp moulded products.
Its capacity to breathe and absorb excess natural moisture makes paper / paper board pulp the ideal medium for food packaging. The cost effectiveness, design range and soft texture make it suitable to pack any material including sensitive goods like eggs, fruits, etc. Its biodegradablity makes it eco-friendly and acceptable to any international standard.
Our machine can manufacture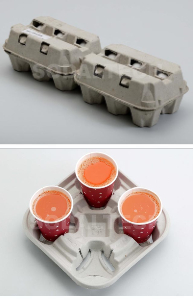 Food plates
Bottle packs
Ceiling tiles
Flower baskets
Kidney Tray/Bowl
Corner protectors
Shrink wrap trays
Fruit trays and pallets
Bio-degradable plant pots
Industrial packing buffers
Electronic Packing buffers
Egg trays with or without lids
Agriculture Seed pots & Plant pots
Consumer durables packing buffers
Molded pulp cup trays / cup carriers
Restaurant cup carriers (4-cup & 2-cup)
Pulp moulded Serving trays / Serving bowls
Hospital disposable products (Bedpans, Urinals etc)
Pulp moulded tableware products (Disposable plates, Cups, Bowls etc)